Homa, Yajna, Yaga is the remnant form of the self-exclusive Parabrahma
EKHATADOSATHVAADA PARAMASIDHANTHAHAM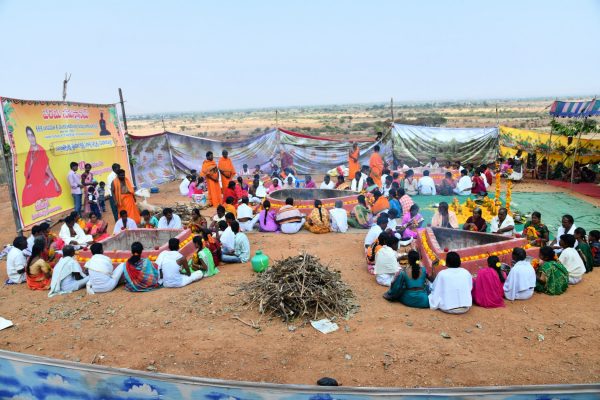 The 7th-anniversary celebrations of Paramasamasthanam in Sanjeevapuram in the zone were held on Friday. Under the auspices of the founding president Sri Yogimukteshwari Mathaji,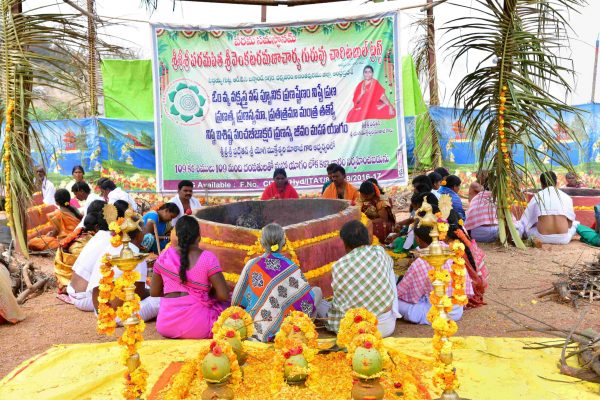 Sri Yogimukteshwari said the district is sacrificing good rains this year to ensure good and good harvests for the farmers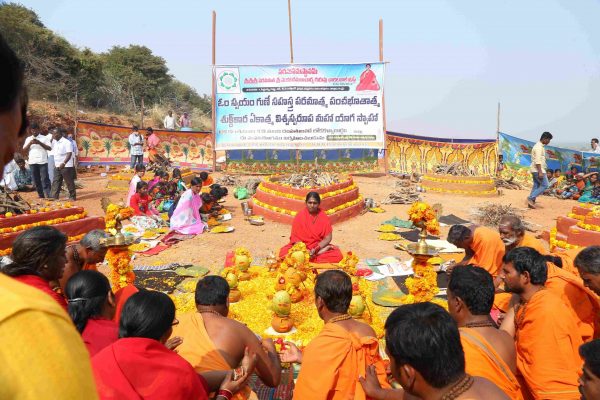 The 72-hour Mahayagam organized at the newly established Pamara-Sansthanam old age home in Sanjeevapuram village ended on Thursday.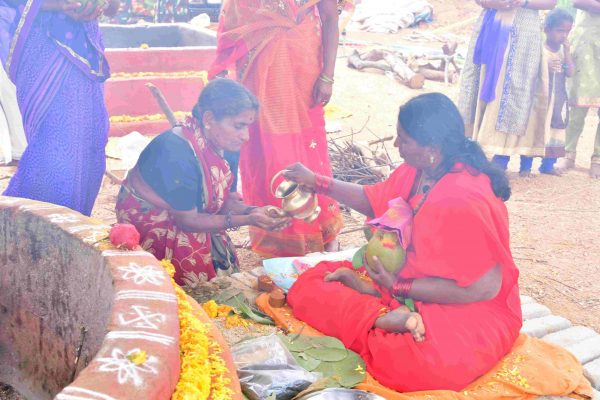 On the occasion of Gurupournami, a Mahayagyam was organized on Friday for the welfare of the world at the Tatayyaswamy Ashram in Basampalli in the Mandal.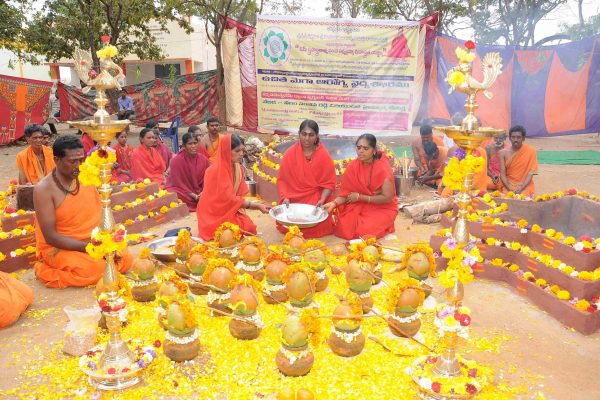 Parmasansthanam ParmaPeethadhipati and Trust Chairman Sri yogimukteshwari Mataji have called for the Pancha Pushpayagam and KalasapooJa under the auspices of the Parmapita Sri venkataramanacharya Guruvu Charitable Trust for the upliftment of spiritual sentiments and the welfare of the work.