The cure for all Diseases is that Brahma Worries !!!
EKHATADOSATHVAADA PARAMASIDHANTHAHAM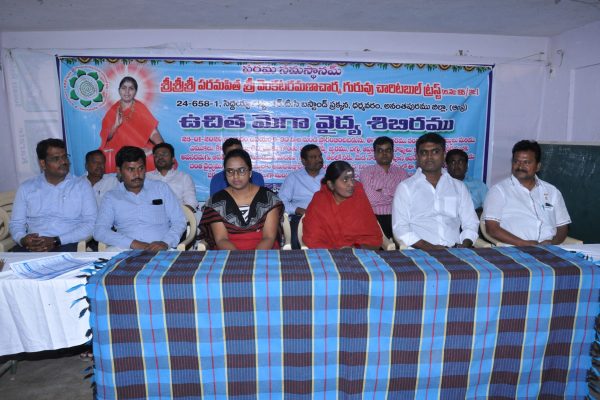 Dharmavaram MLA Brother Kethireddy Venkatakrishna Reddy is the Cheif Guest at the Medical Camp Conducted by Mathaji on the occasion of Guru Deva Birthday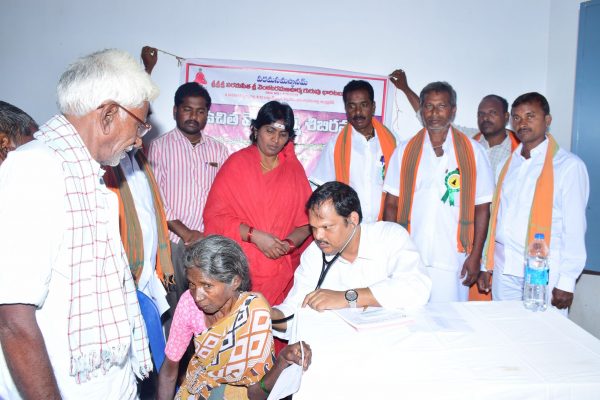 A mega medical camp was organized in the village on Sunday under the auspices of Sri Sri Sri Paramapita Sri Venkataramanacharya Guruvun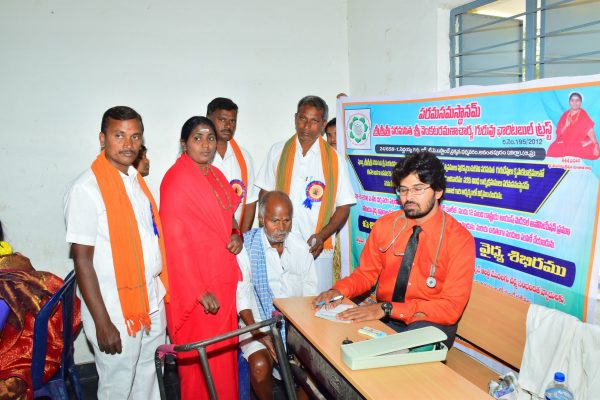 The Trust was organized by a free Homeo mega medical camp by 16 homeopaths in  Dharmavaram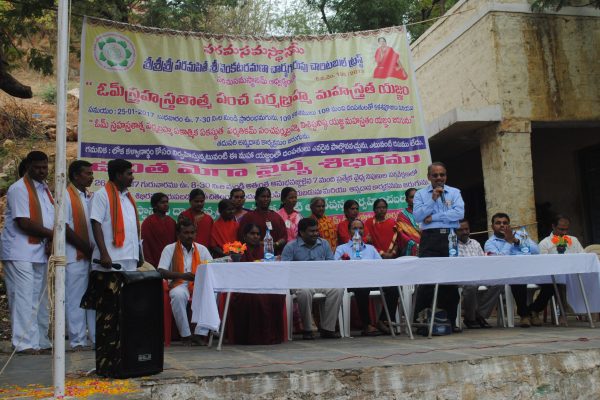 About 2,000 patients suffering from various ailments came from all over the region
The response to the free mega medical camp organized by the Charitable Trust Chairman Sri Sri Sri Pradbatan Sri Yogimukteshwari Mataji on Sunday at Lepakshi Oriental High School as part of the tertiary worship of Sri Sri Sri Parmapita Sri Venkataramanacharya Guru.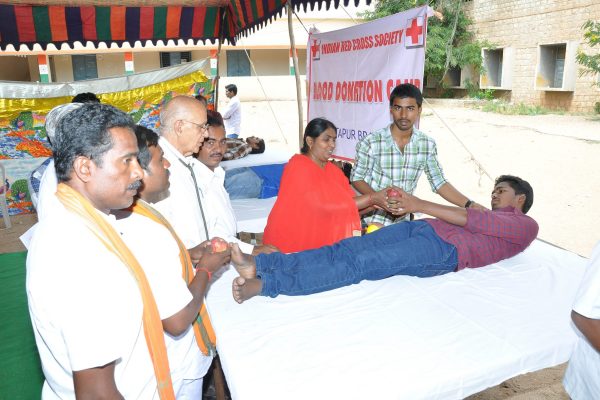 Our Trust Condacted a Blood Donation Camp On this occasion they said that the organization should raise awareness among the peole b organizing blood donation camps as well as awareness seminars on cancer and various diseases in rural areas.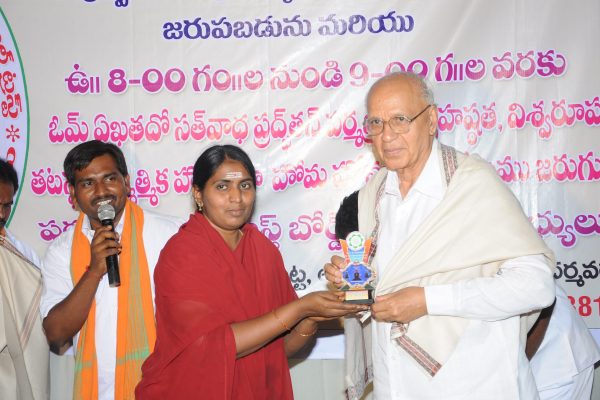 The free Mega Medical Camp Doctor's been organized by the Paramapitha Sri Sri Sri Paramapita Sri Venkataramanacharya Guruvu Charitable Trust at the Parameshwari Function Hall in Dharmavaram