EKHATADOSATHVAADA PARAMASIDHANTHAHAM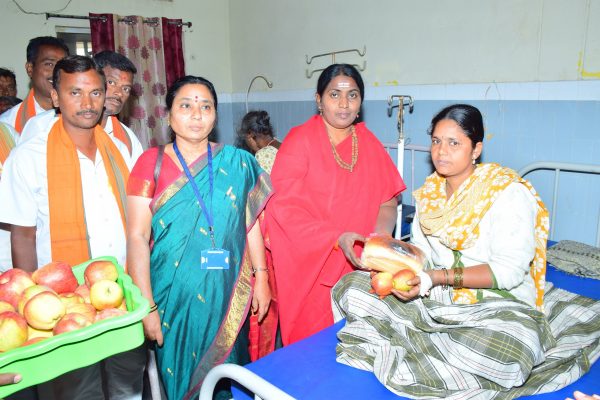 Trust Founding President Sri Sri Sri Pradbatan Sri yogimukteshwari Mataji said that it is a good thing to provide fruits and bread to the sick.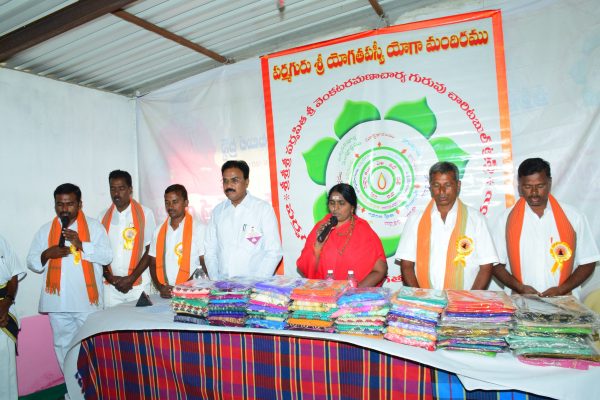 Sri Sri Sri Paramapita Sri Venkataramanacharya Guruvu Cha ritable Trust, located at Siddhayyagutta in the town, donated clothes to many poor people on Thursday.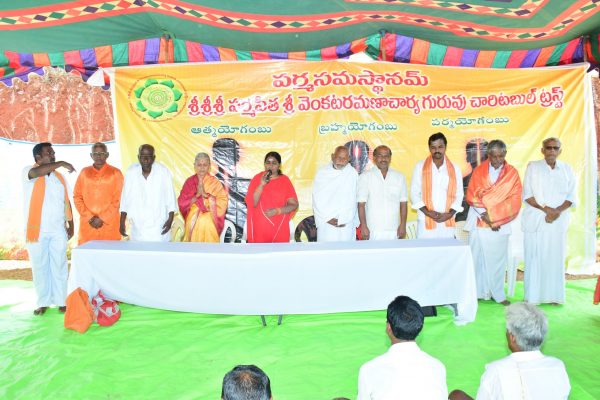 ADYATHMEKA PRAVACANALLU SANJEEVPURAM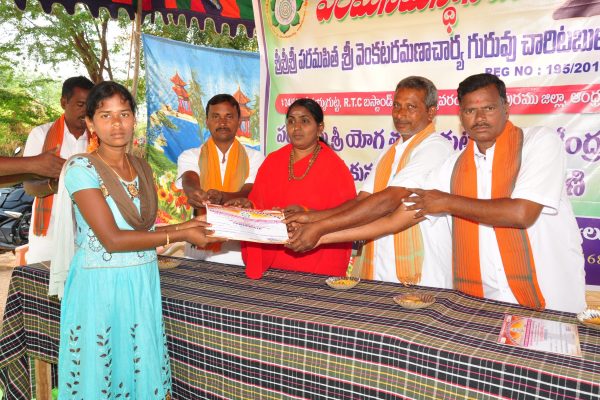 The women who completed their training at the Paramaguru Sri Tapasvi Sewing Training Center at Ambedkar Colony in Mandla.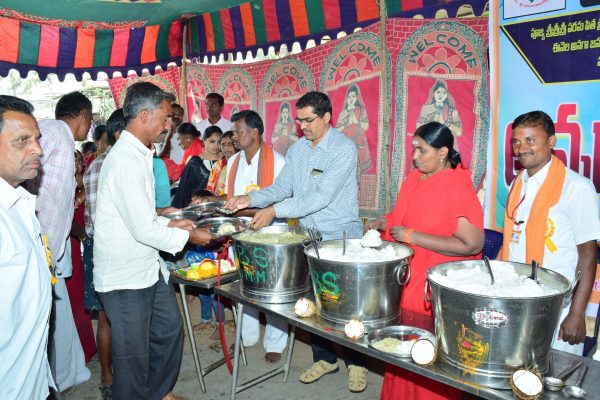 A charity function was organized under the auspices of Paramapita Trust on Monday at the RTC bus stand premises in the town.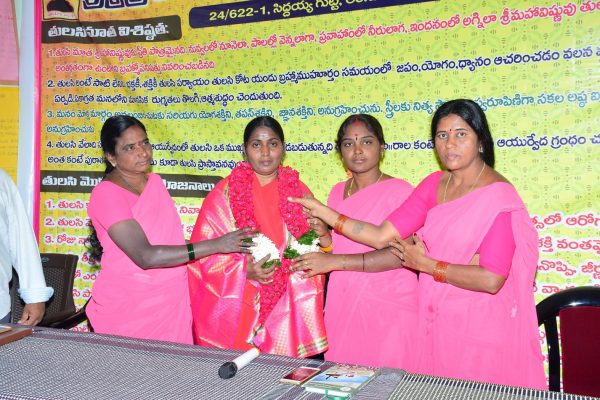 The founding president of the VenkataramanaCharya Guruvu Charitable Trust said that growing basil plants on the premises of the house will bring Ashta Aishwarya and health.